How aware are you of your options and responsibilities as a Plan Sponsor?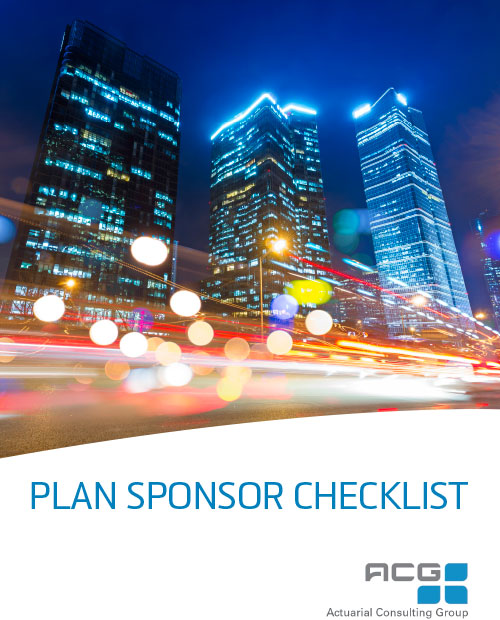 No doubt there's a lot to consider sponsoring a qualified retirement plan. But with guidance on the options, a solid understanding of the regulatory requirements, and a team focused on results, a qualified plan can have a lasting impact on the financial lives of plan participants.
The purpose of this checklist is to assist Plan Sponsors in their initial and ongoing evaluation of their plan(s).
Inside the checklist, we cover the following:
Plan design -- documentation and compliance
Plan administration
Investment consulting and planning your investment strategy
Fiduciary compliance
Participant communication and education
To download this checklist/workbook, please fill out the form to immediately receive a PDF download.